What does the Vodafest logo means?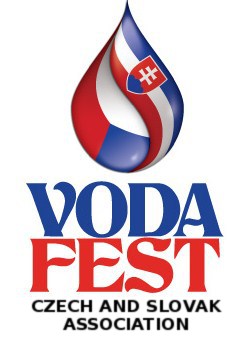 Many believe that the logo represents the extreme weather associated with the past two Vodafests. In 2010 we had enjoyed a heavy rain and a year and a half later we experienced the 40 degree heat.

I can assure you that the weather has played no role in the development of Vodafest logo. The symbolic drop of water composed of two national flags - the Czech and Slovak, represents a vision of Vodafest to represent our two cultures in a multicultural and dynamic environment of Australia, which could be perceived as a multicultural ocean. We would like to belong to this ocean which is created by many drops. At the same time we don't want to be just another drop in the ocean but we want to showcase our uniqueness and specific cultures and traditions.
While we thought of the water when creating this logo which is a symbol of life (word "voda" also means water in both Czech and Slovak language) we also want to bring more life into our community by reviving pride in living customs, traditions and culture that we all carry with us.
Many people do not know that our logo was designed by the Colombian graphic designer who developed all the communication materials for the past festivals. Watch our website to find out what idea crossed his mind for Vodafest 2013.