Maypole celebration
Date:
Saturday, 4 May 2013 -

10:00am

-

8:00pm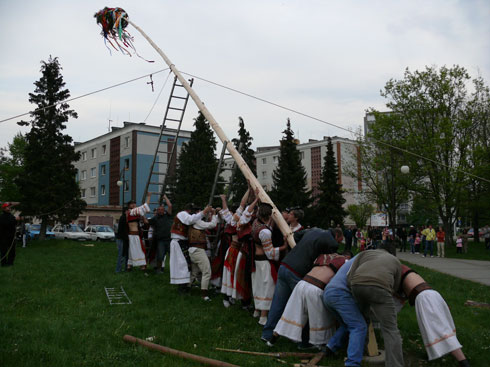 VodaFest in association with Melbourne Czech and Slovak schools invites you to a full day event with free admission – traditional May Pole Building, which will take place on Saturday, 4 May 2013 at Sumava Peksa Park, 46 Locks Way, Belgrave South.
Program of the day:

• 10am-12.00pm - School lessons under the guidance of Czech and Slovak teachers, enriched by traditional dancing and singing activities and hands on workshops
• 12.15pm-12.30pm – Marionette Show - Red Riding Hood.
• 12.30pm-1pm - Workshop led by Ivanka Jančárová - etymologist about traditional Czech and Slovak costumes and their importance in culture. We will also explain the tradition of a May Pole building and other May traditions.
• 1pm-2pm - Lunch (3 courses) from the VodaFest kitchen $ 20 adults, $ 10 children. If you plan to come later on the day, don't worry, the lunch will be available until late. Please make a reservation for lunch at lmikulova12@gmail.com or by phone at 0432 236 886
• 1pm-1.45pm Vlasta Šustek will lead a workshop for adults – Methodology of Czech reading. Admission to the workshop is a gold coin donation which will be donated to Sumava Peksa Park.
• 2pm - Rested and strengthen by good lunch we will begin preparations for the construction of our first May Pole. According to the tradition May Pole needs to be decorated by ribbons. This is a job for women including singing and dancing. Children will join with the May dances and songs they have learned in morning school.
Once May Pole is decorated the men's job is to erect it. All strong men are welcome to help.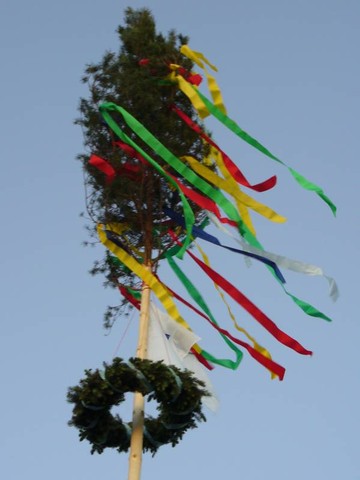 • As May is a time of fun and celebration afternoon will be dedicated to the School of Dance led by Danka Lalíková. So get ready your dancing shoes and learn some traditional steps.
• 4pm – Celebration will continue with Vintage Blue Music – Czech music band.

Overnight stay is allowed so don't forget your tent.

Important! to be able to erect the May Pole we need strong men. Guys, boys, husbands, dads come and join!
Finally, thanks Franta Vanya, who came up with this beautiful idea of May Pole Building.

We look forward meeting you all at Sumava.
VodaFest Team