VodaFest Czech & Slovak Festival 2015
Date:
Saturday, 7 November 2015 -

11:00am

-

9:00pm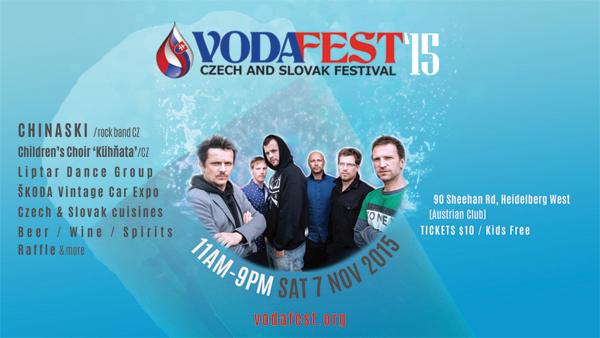 We are proud to announce that the special 5th year of VodaFest Czech and Slovak Festival is on and we can't wait to share with you the best of what the Czech and Slovak communities in Melbourne have to offer!

Whether you are Czech, Slovak or Australian, this event is for you!
As our program highlight, VodaFest 2015 proudly presents one of the most popular Czech bands, the 5-time finalist of the prestigious musical award 'Zlatý slavík' and the winner of the year's 'Zlatý anděl':
CH I N A S K I
An all day event will be had with the following attractions for your enjoyment:
Outdoor stage musical and dance performances
Kids folkloric craft and activities, jumping castle and theatre show
Authentic Czech and Slovak food and drink stalls
National costume and handcraft expo
Vintage Skoda cars expo
Fair stalls dressed in village architecture style
Raffle and more!
Indulge in the culinary delights of Czech and Slovak cuisine, including famous savoury dishes and sweet treats. The 'klobasy' and gypsy pork barbecued before your eyes will leave you wanting for more. Ladies, don't worry, we got you covered with 'strudles' and wheel cakes fresh from the oven.

The Festival would not be complete without the famous Czech beer on tap and some bottled varieties ready for your expert tasting ;-)
PROGRAM of the day: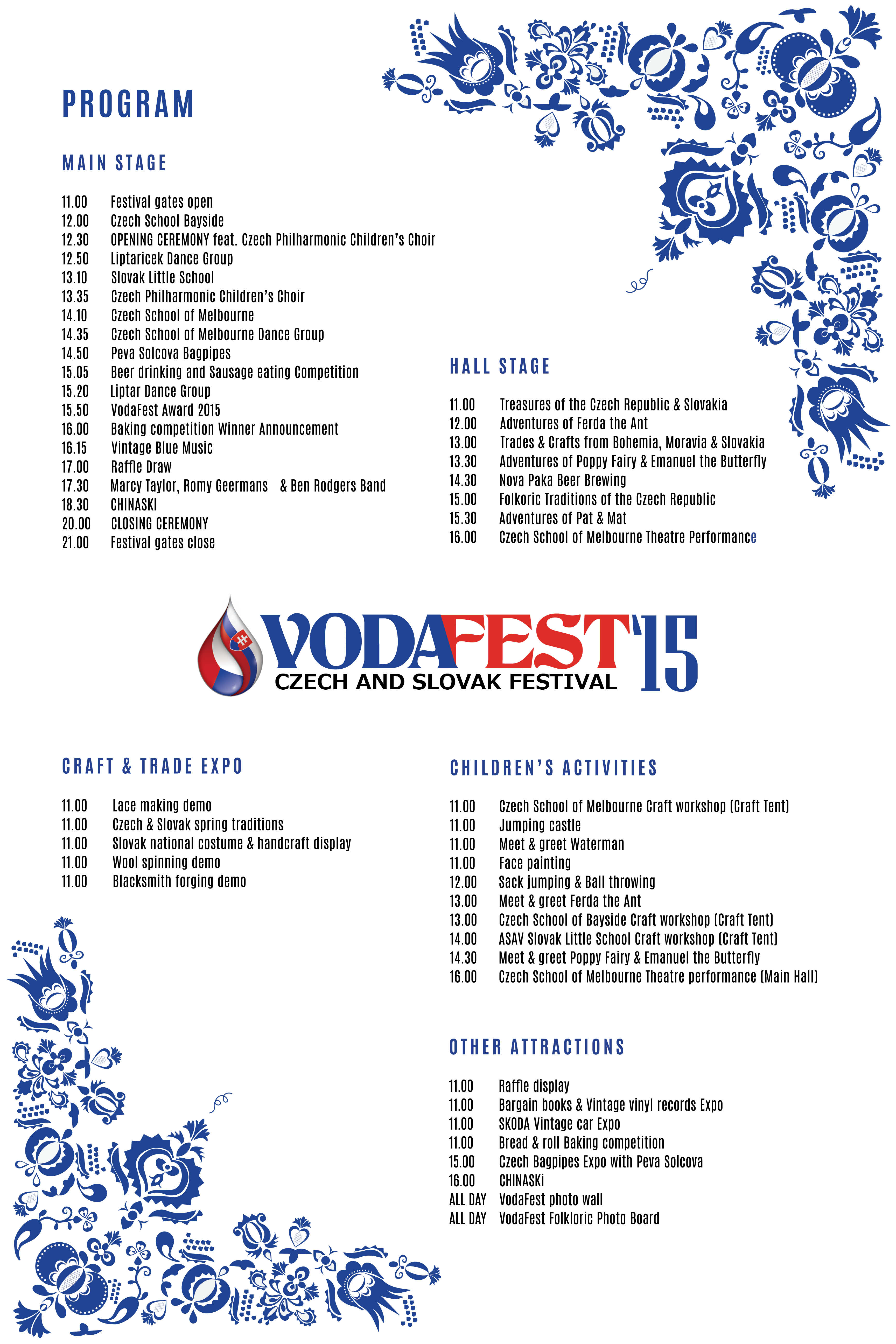 Don't miss out on this special event and buy your tickets today!
Tickets:
General Admission (Adults): $10
Children under 18: FREE
Tickets are available online (click here) or on the day (cash only).
Check our Facebook page for regular updates and news from behind the scenes: https://www.facebook.com/events/1646304152267998/