Calendar of events for 2013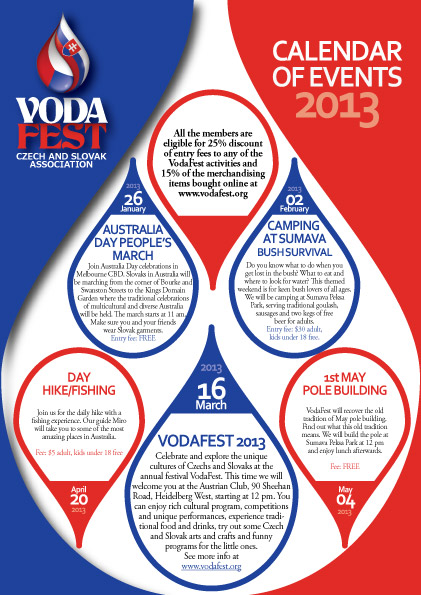 Vodafest announces it's annual activities for 2013. The Australia Day starts New Year with the celebration of Victoria diversity and multiculturalism. On 2nd February we will meet again for our traditional Vodafest camping weekend at Sumava, with free beer and goulash. March belongs to the third make of Vodafest - Czech and Slovak Festival and in April we will try fishing and hiking with our guide Miro. The summer will conclude with the traditional 1st May Pole Building at Sumava.
All the members are eligible for 25% discount from the entry fees. Become a member now.
Join us for the events full of Czech, Slovak and fun!
Vodafest Team